EDUCATION - research projects
ECECT aims to act as a catalyst through EU funded projects or projects funded by National Agencies.  These projects include  ERASMUS PLUS (such as Key Action 2: Cooperation for innovation and the exchange of good practices) as well as KA1 (Learning Mobility of Individuals) and at the same time support policy reform through participant countries through KA3.   
Competence is the set of demonstrable characteristics and skills that enable, and improve the efficiency or performance of a job.
A competency is a set of observable performance dimensions, including individual knowledge, skills, attitudes, and behaviors, as well as collective team, process, and organizational capabilities, that are linked to high performance, and provide the organization with sustainable competitive advantage. Based on this definition, competencies may include a wide range of individual, team, or organizational capabilities, including the following:
knowledge or skills associated with current job performance;

emerging knowledge or skills required for future success;

intellectual or behavior best practices of high performing people or teams;

process capabilities that enhance organizational or business performance;

new ways of thinking or behaving that provide distinctive competitive advantage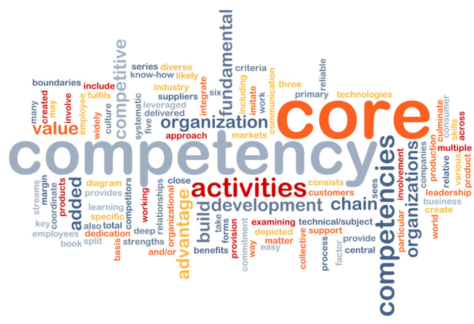 Skills

are the specific learned abilities that you need to perform a given job well

Competencies

, on the other hand, are the person's knowledge and behaviours that lead them to be successful in a job. 
ECECT aims to get involved in research projects and other initiatives related to emerging competencies funded by national grands, directly from the EU or other organisations.